I have been using the cannisters of Auto AC gas to power my spray gun for some time now and during particular flourishes in activity I have founds myself at the end of a can at critical moments. Not too sure of the solution and its cost I was advised to use a car wheel pumped up to 50 psi. Indeed there are adapters available in the local hobby store just for this purpose!! For those not aware, the little pencil guns need about 40 psi to operate effectively.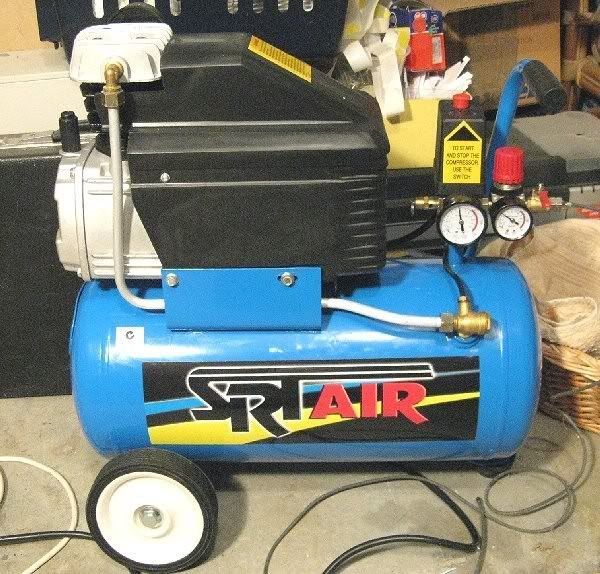 I also looked whistfully at some of the 'you beaut' compressors in the local hoby store, starting at nearly $300.00 and getting dearer the further you get into the catalogue!! I had resigned myself to making this purchase when a chance visit to my local 'Repco' (Autostore) brought me face to face with some clever little compressors of quite handy size and capacity. There was a $149.95 price tag on it and being in the trade I made an enquiry into its trade price. To my surprise the price dropped to $119.00 and the kind gent (who I have come to know) looked at me askance and with some deliberation informed me that as it was the last of a discontinued range it could be mine for $99.00!!! That's less than four bottles of AC gas!!!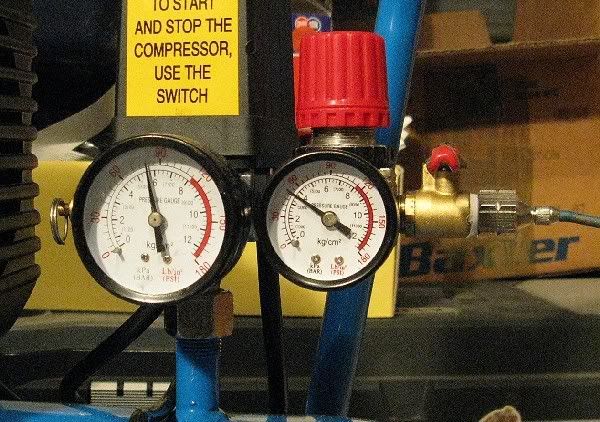 Needless to say it was in my car boot and away! It has been three months or so in my garage while I have been using up my cans of pressure but today the last can gave out. No problem, the compressor was up and running in five minutes, even down to the adapter to reduce the regulated outlet to spraygun pipe size! No more greenhouse gasses in my garage!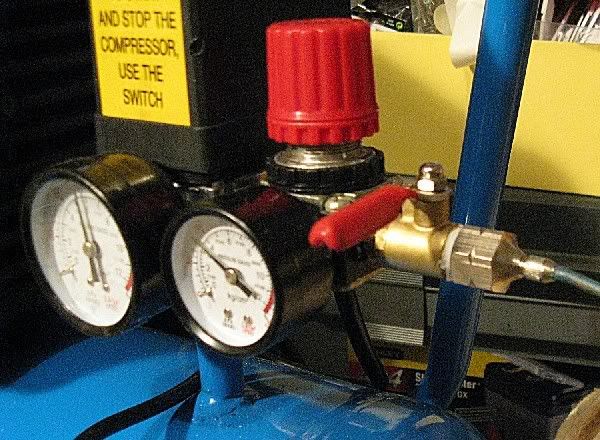 For those interested the specs are
Height                570 mm
Length                550 mm
Drive                 Direct
Motor                 2 hp
Current               Rated at 10a
Max pressure          116 psi
Regulated supply      0 - 160 psi
Tank Capacity         21 lt
Delivery              110 litres per minute
So, a new toy in the play room, and, not only that! Unlike the hobby compressors, with this I can pump the wife's tyres up and do a whole host of other jobs that yearn for a bit of compressed air!!