The worst issue I have had with model slotcar building is picking up a can of paint to spray a model and finding the paint runs out half expectedly. The trouble is it is difficult to guage just how much paint is left in a spray can. In a spray gun it is easy to see how much you have left. But when a can runs out it usually spits and splutters leaving some unsightly marks on an otherwise perfect paint job!!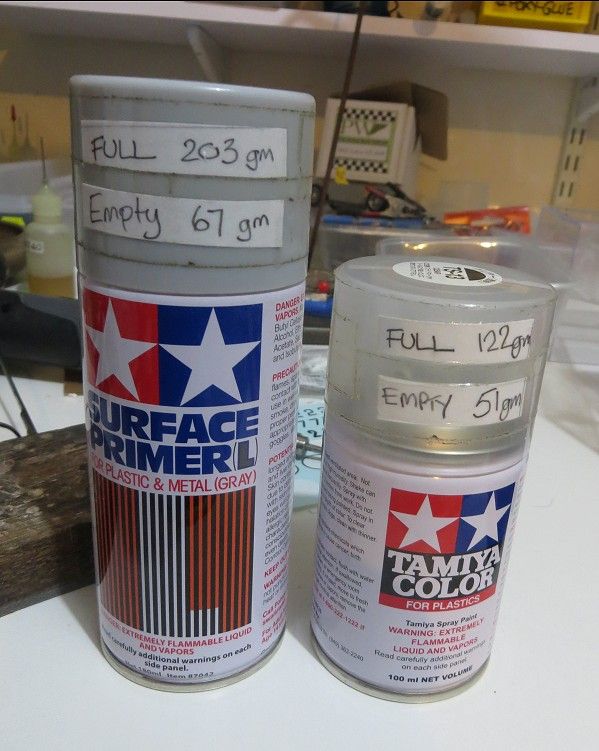 One method I have devised is to weigh the paint can when it is full and weigh it each time you use it.This will tell you how much paint a single coat of paint will be on average. Once the can is empty you can mark the lid as to its full and empty weights. The lid can then be placed on the new spray can.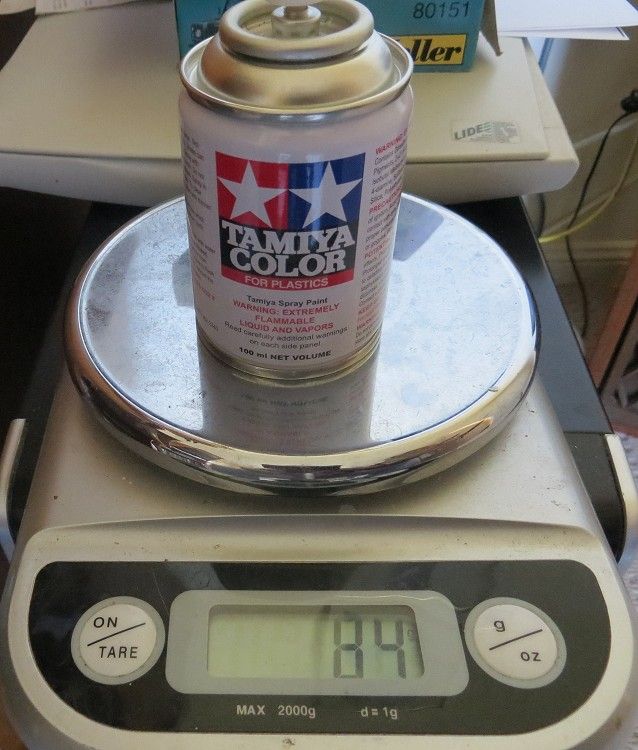 On average there is usually seven to eight grams used for every medium coat of paint sprayed on 1/32 models. Empty cans of similar size will be the same plus or minus a gram. So now, when you pick up that spray can and are about to paint that final perfect coat, check the maths and you will be sure you can complete the job without a hitch.

Most cans when almost empty will splutter a bit but not to worry, the last dregs of a used can don't necessarily get thrown away. I tend to use them on any small parts which just need a quick blast until such time they are finally empty.