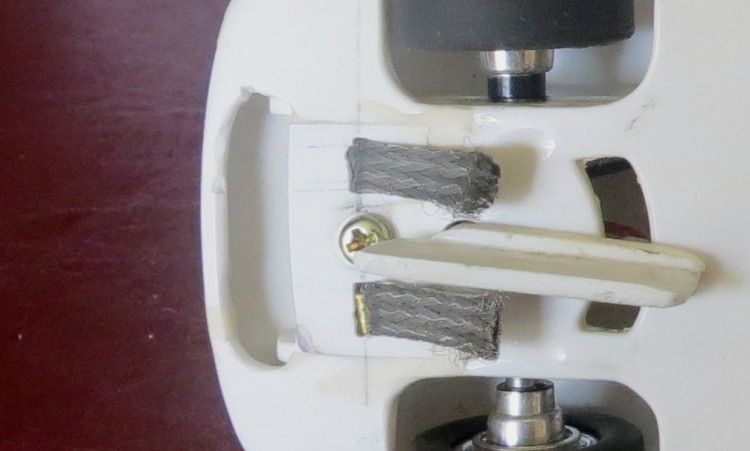 It sometimes happens that during the course of racing a model can become broken. Usually the bits that break are changeable 'consumable' parts like wheels, guides wings etc. But sometimes there are disasters of a more serious and initially apparent more permanent nature.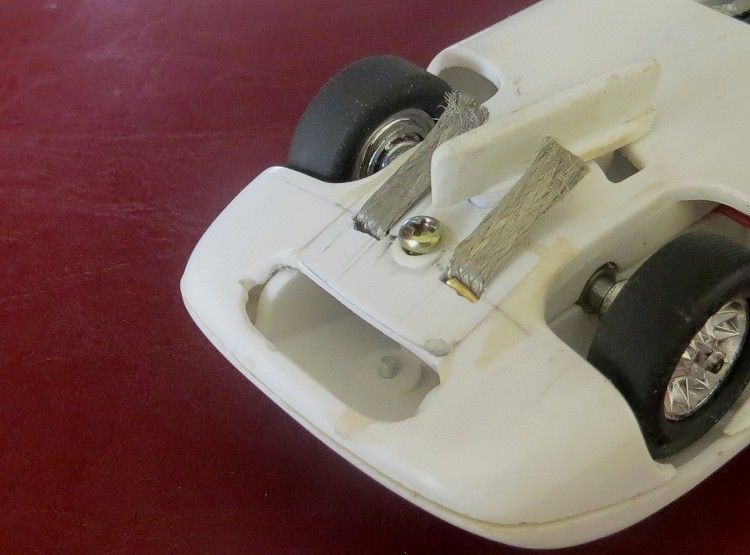 Body parts become cracked or damaged, mounting posts snap or fracture and important chassis parts become unusable. But by being a little resourceful, a tearful occasion can be transformed into a warm inner feeling when what was serious damage can be transformed into a practical repair and the re commissioning of what was a scrapyard model.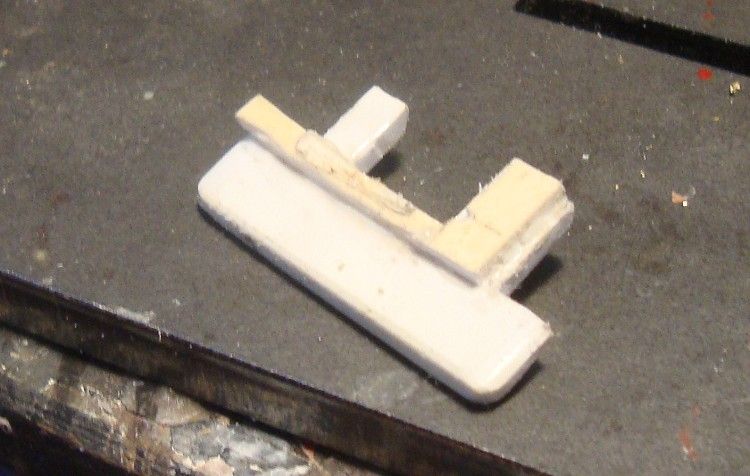 This particular repair was carried out to a model I had purchased in a large lot of models and the main issue was the part of the chassis where the braids are located was either broken, or had been deliberately cut away to accommodate a later model guide but had never had been finished. Either way, it had rendered the classic slotcar unusable, which to me is a red rag to a bull!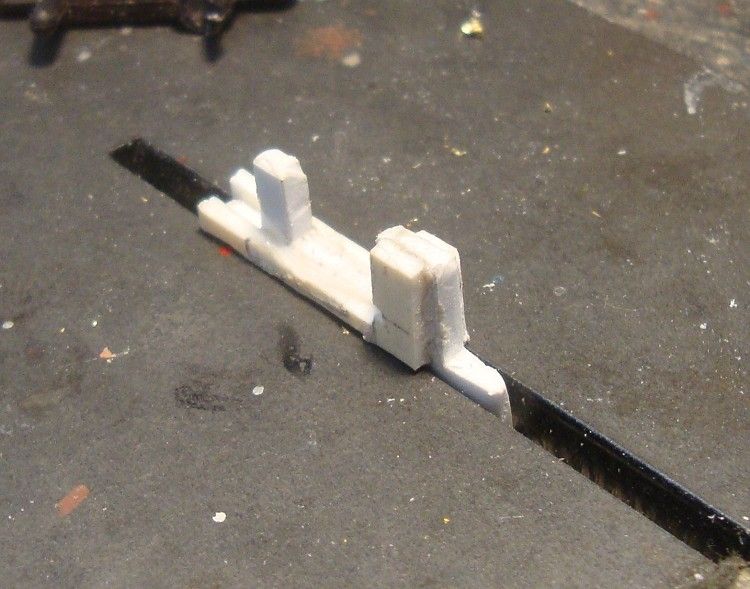 Fortunately I had a similar model to use as a pattern and in no time I was on the case. The first job was to replace the front part of the chassis where the body screw is normally situated. I have some 2.0 m.m. polystyrene sheet and after the ragged edges of the hole had been tidied up I cut a piece of plastic to suit the hole which had been left. Some deft file and dremel work managed to get the chassis back into shape and both sides of the repair were profiled to match the surrounding areas of the existing chassis. At this stage the guide hole was not drilled as I hadn't settled on a guide pivot diameter.
The guide was a little harder and none of the current guides were a real solution for this old model, so, once again, I decided to prefabricate a new guide from several pieces of 1.0 m.m. polystyrene. Again using the guide from another model as a pattern I laminated and shaped a guide to match the original.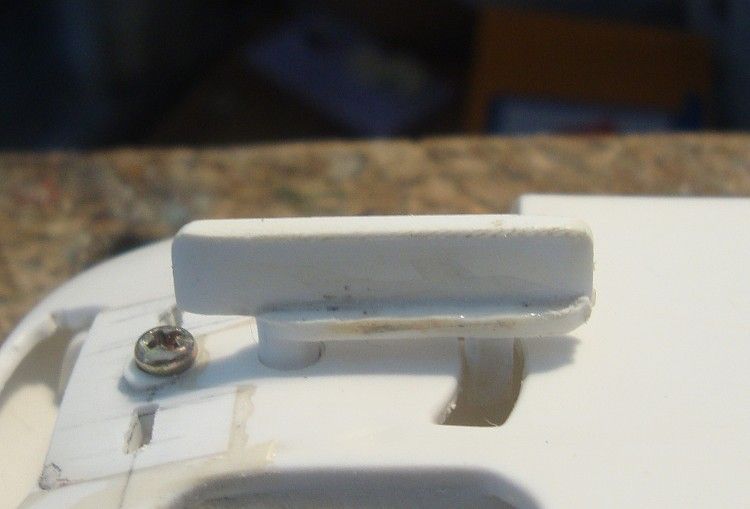 Finally the new guide pivot shaft, which was part of the original laminated flat sheet guide was measured and the closest drill bit was picked and the guide hole carefully drilled through the repaired chassis area. Some minor adjustments saw the guide fit well and eventually a couple of hot laps and more on my local track saw the job completed.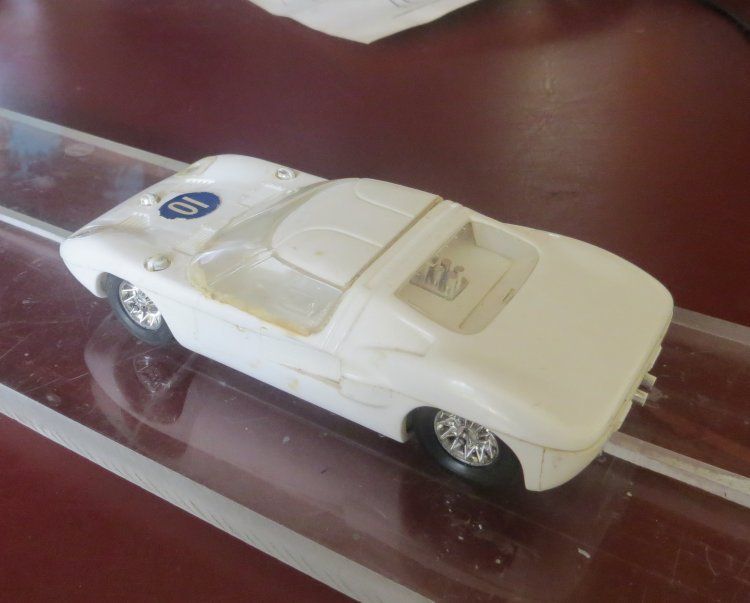 The repair will never be as strong as the ABS type plastics used in models for some time but it should well withstand the rigours of home track racing. So don't despair when your favourite model becomes disabled due to harsh operation, or if you find you've bought a pig in a poke, get the epoxy and the polystyrene out and do yourself a favour, you'll want to show your mates!