Not every slotcar racer wants to race at breakneck pace against mates and strangers and supermodify their model, tripling its cost price all for the fleeting buzz of great speed and the unlikelihood of victory. This is self evident, in a greater suburban area where there are likely to be a thousand or more slotcar owners, barely more than ten to fifteen actually turn up to race at readily accessible slotcar clubs. It's my belief that the vast majority of slotcar owners, who are home or garage racers, are quite happy running a few models on their own or with their family or even with a small group of like minded friends. Admittedly, some of these will also modify their models to the max to attempt great slotcar feats in the confines of their slotcar room.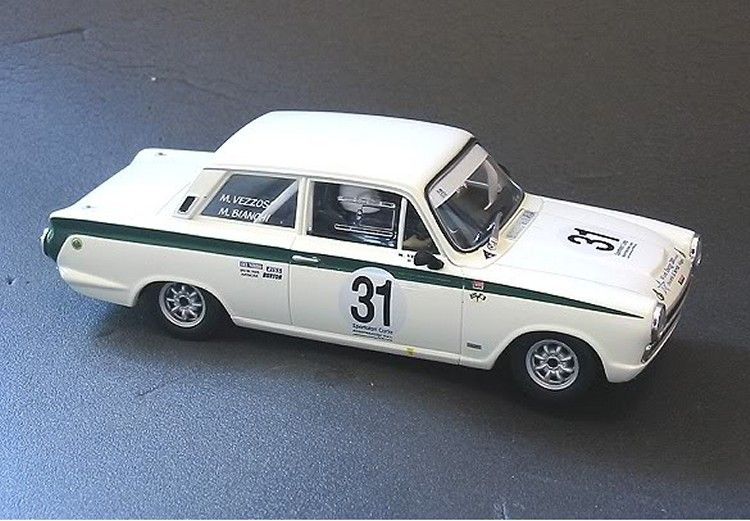 Candidate – Revell Cortina Mk1 (TX1)




But, by far the greatest enjoyment for most is to run compatible models with family and friends; not quickly, but in almost synchronized union, just for the shear pleasure of seeing two or more similar speed models showing themselves off. And at local club level the concept of parity on the track is realized when four models cross the finishing line within sight of each other , sometimes all level on the same lap!! And also, the models probably won't be V8's, or Trans Am's, or NASCARS, but something that will look good going side by side with other equally attractive models. But there is always a stumbling point, and that is parity of models on the track. What do I mean?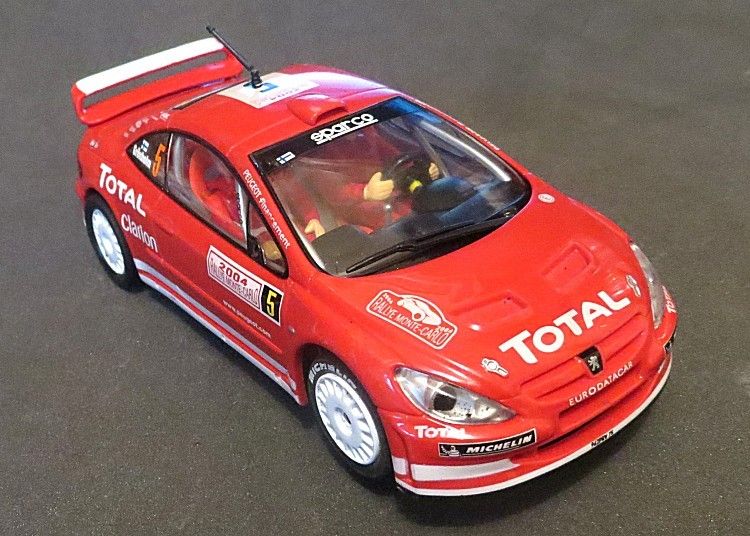 Candidate – Carrera Peugeot 307 (TX1)




Lets say you have just bought a classic slotcar maybe in the form of, say, a Cartrix Legends GP car with the slimline motor; and you (or a friend) want to race another of your GP's say a Scaley Cooper against that model. Apart from the magnets, which can be removed, the disparity is the speeds of the motors. Both are slimlines, but one is decidedly quicker than the other. One solution is to have power controllers for each lane. A simple adjustable power shunt can be made using several diodes and a six pole rotary switch. With each consecutive position of the switch an extra diode is 'dialed' into the power supply, reducing the voltage marginally. It is then a simple task to adjust the switch until the models are compatible.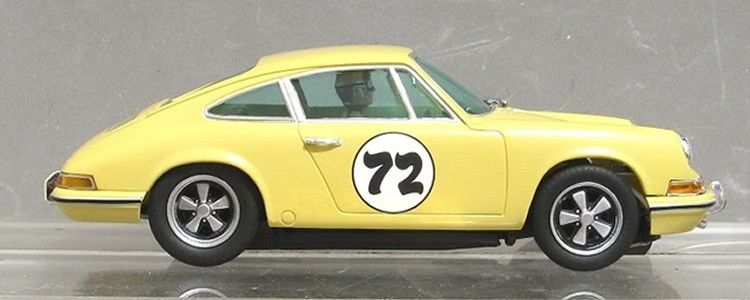 Candidate - MRRC Porsche 911 (slimline 13,000)




Another option is to 'dial out' the extra voltage with specialist controllers such as Slot.it and the Scorpius wireless controller; but this is expensive and still needs to be set up before racing commences, which is still ambiguous and can be a minor nightmare on a garage track with seven or eight racers present. By far the simplest solution is to replace the motor in the model. Not a big deal these days as there are so many after market motors about it is no longer funny, the only hazard being the correct choice of motor. It is also misleading when web sites list motors which blatantly are not compatible….as compatible! Conclusive testing has not been done under laboratory conditions or on the track, and results are far from good.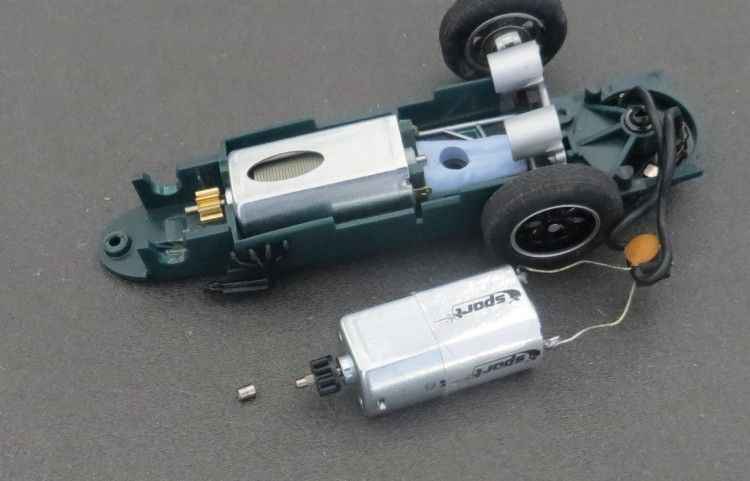 Pendleslot motor in place




An example of this is the many NC1 look-alikes currently out in the market place which are obviously not only faster, but have far more torque, making them dominant in an NC1 race, especially on small to medium sized technical tracks where the extra torque can propel them from the exit of a bend or corner much more quickly than the opposition. Another mistake being made is motor speeds being quoted against wrong voltages. e.g. a motor which runs at 16000 rpm @ 12V does not run at 16,000 rpm at 14V…far from it! It does in fact run at approximately 18,500 rpm as DC motor speed is almost linear with voltage in its useful rev range. So it is necessary to do the maths when sourcing replacement motors.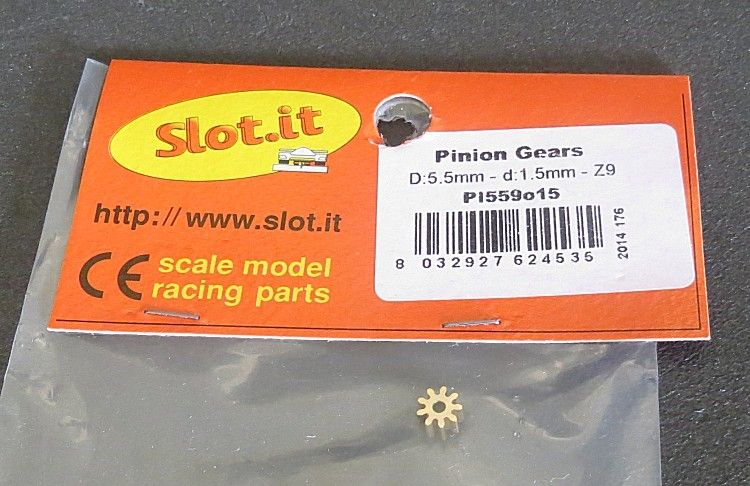 Slot.it 1.5 m.m. i.d. pinion




My local race group has had this dilemma for some time now as we have wanted to race similar class models with dissimilar motors. The first example is the NC1 debacle. Some suppliers are claiming their replacement motors are compatible with the Ninco bench mark. In most cases the only compatibility is its fit in a chassis, being can end drive! After extensive testing we discovered a can end drive motor from MRRC as being compatible with the NC1. After a lot of track testing we decided it was as close as could be expected with some motors being a little quicker and some being a tad slower, but in general a good match for the standard NC1 with most motors 'bedding in' after a period and being quite competitive. Then Mr MRRC decided to discontinue the motor and left us without a replacement!! Thanks Mr MRRC! So the search was resumed.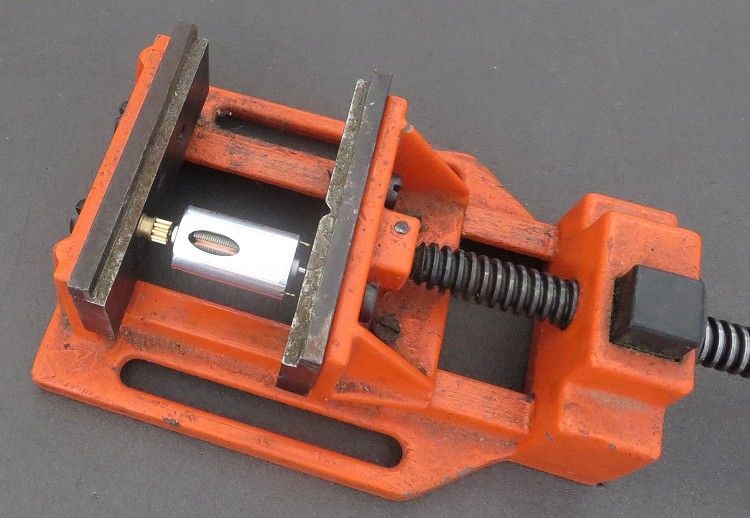 Pressing the pinion with a hand vice




This time we discovered the Cartrix TX1 motor was equal on the track and once again a couple were purchased and fitted to models for track testing, Again, a good result and confirmation that the Cartrix TX1 is a suitable replacement for the NC1. One of the test models was the Carrera Peugeot 307 WRC car which once converted and run for a while, was returning lap times commensurate with similar Ninco NC1 cars. A Carrera Mercedes 300 SLR 'Mille Miglia' was also converted and proved a fair match with other NC1 Classic sports cars (interesting to note too that the SRC Porsche 914/6 is also a can end drive motor even though it is a sidewinder, mmmmmmm!). But the door is open to a whole host of models which can be converted to attain parity on the track.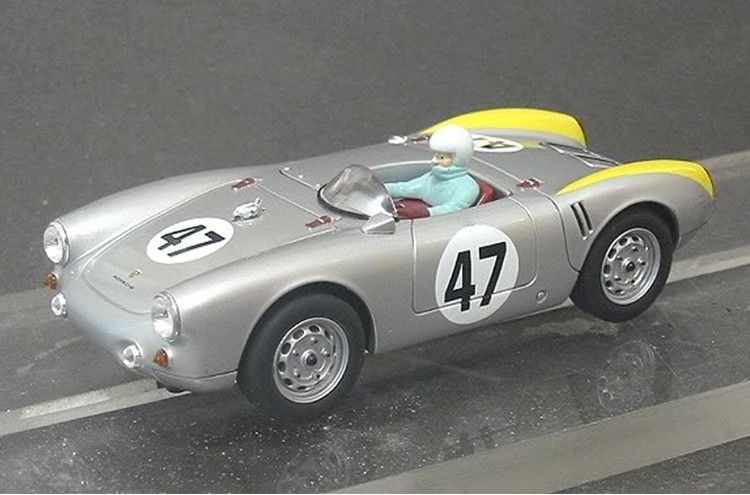 Candidate – Revell Porsche 550 (TX1)




But NC1is just an example and the problem can stretch across the whole gamut of motors. Who is to say that all make motors rated at, say, 24,000 rpm ARE all the same?? Sometimes on race nights you do have to wonder. So with that all in mind I have decided to convert a couple of models to achieve parity across the makes for the benefit of fair racing.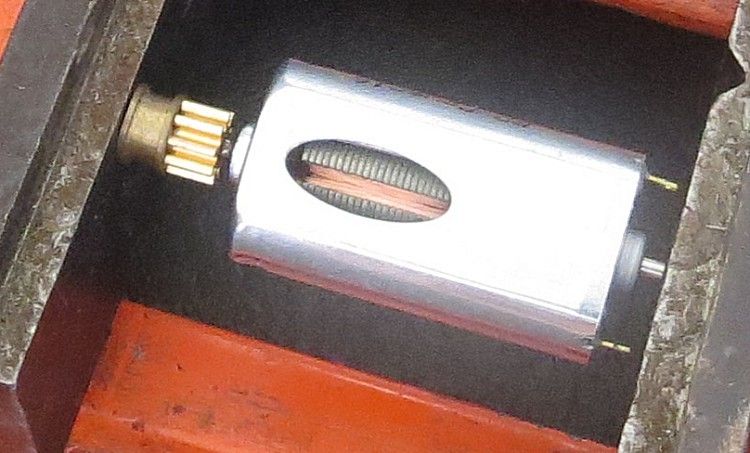 Using an axle bush as a press spacer




The first model example is the Cartrix GP Legends as quoted above. The Cartrix motors are rated at 16,000 rpm @ 12V and the first requirement was to obtain a replacement motor to transplant into a rogue racer. In this case, the motor was available from Pendleslot. So it was purchased and duly arrived. The model it was going in was the Scaley Cooper T53 'Jack Brabham' model. The old '18,000' motor was removed and the first obvious difference was the length of the output shaft. The Cooper motor has a 6.5 m.m. long shaft and the Pendle motor is appreciably longer. Also, the 1.5 m.m. diameter Scaley motor shaft is splined and the replacement isn't! Thirdly, there is a small sleeve on the output shaft of the Scaley motor which takes the effective shaft diameter out to 2.0 m.m. This fits neatly into the slot in the contrate and must be transferred or the gears will not mesh properly.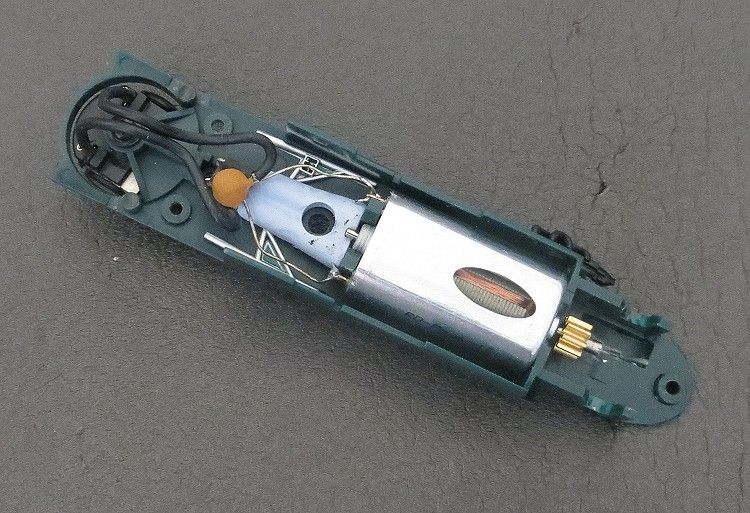 New motor in place




Firstly, the new motor shaft was marked and cut to length with a dremel tool. Rather than transfer the plastic pinion, which requires splines to secure it, to the new motor, some new Slot.it pinions were purchased from Topslots n Trains. These are an interference fit on the new motor shafts and should be pressed onto the narrow shaft with care. I prefer to use a bench drill hand vice as illustrated. The motor was fitted to the Cooper to check clearances, and on removal, a short sleeve cut from some K&S 2.0 m.m. O.D. thinwall tubing was fitted over the end of the motor shaft and the motor reinstalled into the model. The lead wires were changed over and with the top back on the model it was ready for road testing. Models vary one to the next, even in the Cartrix range, and overall model performance was not the criteria for motor choice.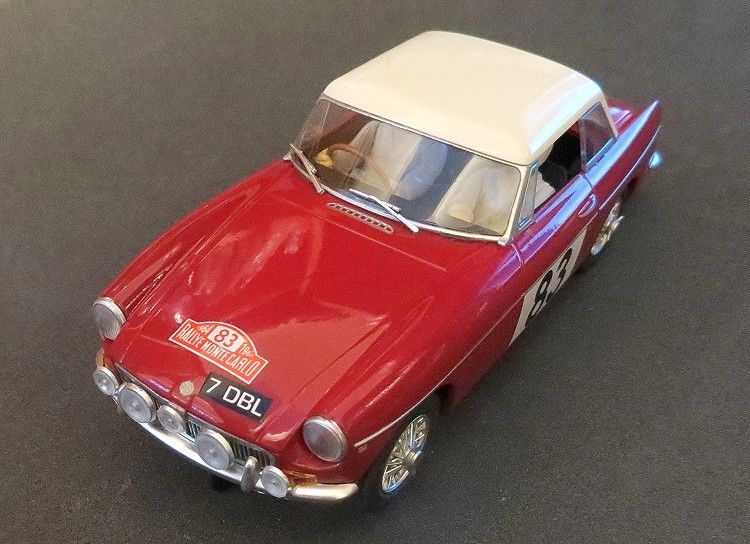 Candidate – Scaley MGB (Slimline 13,000)




The main requirement was that straight line speed and acceleration were comparable. Individual model handling would be down to the individual driver's chassis tuning abilities. So, a Scaley historic F1 Cooper set up to race the best of Cartrix models. This also can be applied to a couple of other Scaley Classic GP's, Particularly the Ferrari 156.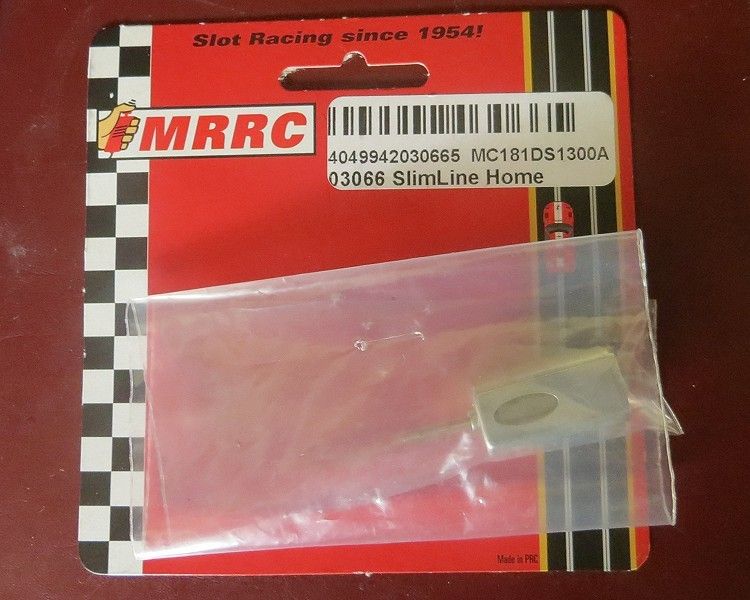 MRRC 13,000 motor




Another class we race regularly is Historic Sportscars, this is for sportscars from 1950 to 1969. This class does require the NC1 motor, but some of the desired models also have the slimline motor in them, notably the MGB and others. This requires a replacement motor with NC1 performance. This time, Pendle also came to the rescue and the motor sourced this time was the MRRC 03066 slimline motor rated at 13,000 rpm @ 12V. Again, a simple swap over, and an MGB ready to race! This time the motor does come with a splined shaft, but again, this will need to be trimmed back to 6.5 m.m. to fit the intended model, and don't forget the step up sleeve!.

So, to the track to see what exactly we can get from these two models. The Cooper with the 16,000 rpm motor was an exact match for the slimline powered Cartrix Historic GP's. Running against a Talbot and an Alfetta I found the model to be on a par with them both, the only extra needed is possibly a little on board weight and some wider tyres. Cartrix tend to pump out some of their models dimensions and the track on both the Talbot and the Alfetta are wider than they should be.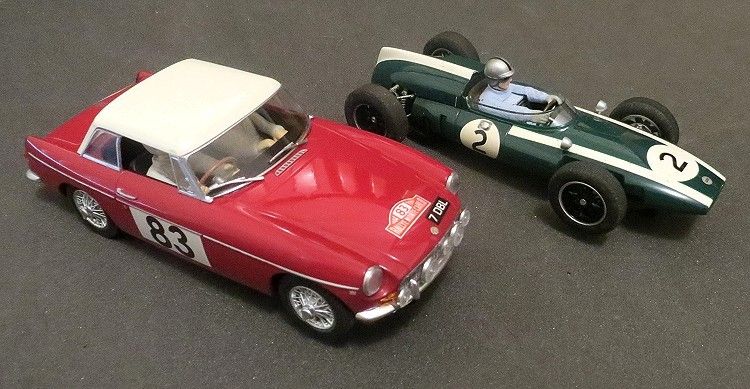 The MGB was a little different in that although the replacement motor was rated at 13,000 rpm it was down on top end slightly? Mmmmmmmm? but the solution was not too far away. I replaced the 9z pinion with a 10z and it was a fix. Again, the MG is running on some pretty spindly tyres and some wider tyres would be a help.

All this was achieved with models on a non magnet painted board tack situation, if you are one of the SCM's that love their traction magnets then I can only suggest that there will never be parity in magnet racing and you must remove the magnets to achieve parity on the track; you may never go back to them!