Howdy Folks
After seeing this Classic Collectors Set at a local hobby store every time I've gone in for the last few months I finally thought what the hey ' I'll splash out and get it . The reason for my procrastination was that I already have 2 other mercedes and didn't realy need another , but the Jag was sooooo tempting .
Now normally I don't have shelf queens but this time I didn't really want to spoil the models by hacking pieces away and gluing lead all over it . The only problem was that the Jag is just too light to run effectively on board . What do I do now !
Well necessity is the mother of invention so this is what happened .
Being a front motor car I was going to need a sizable slab of lead at the rear and not wanting to damage the car I decided that if I drilled a small pilot hole thru the chassis I would be able to use some left over body screws to attach the lead weight .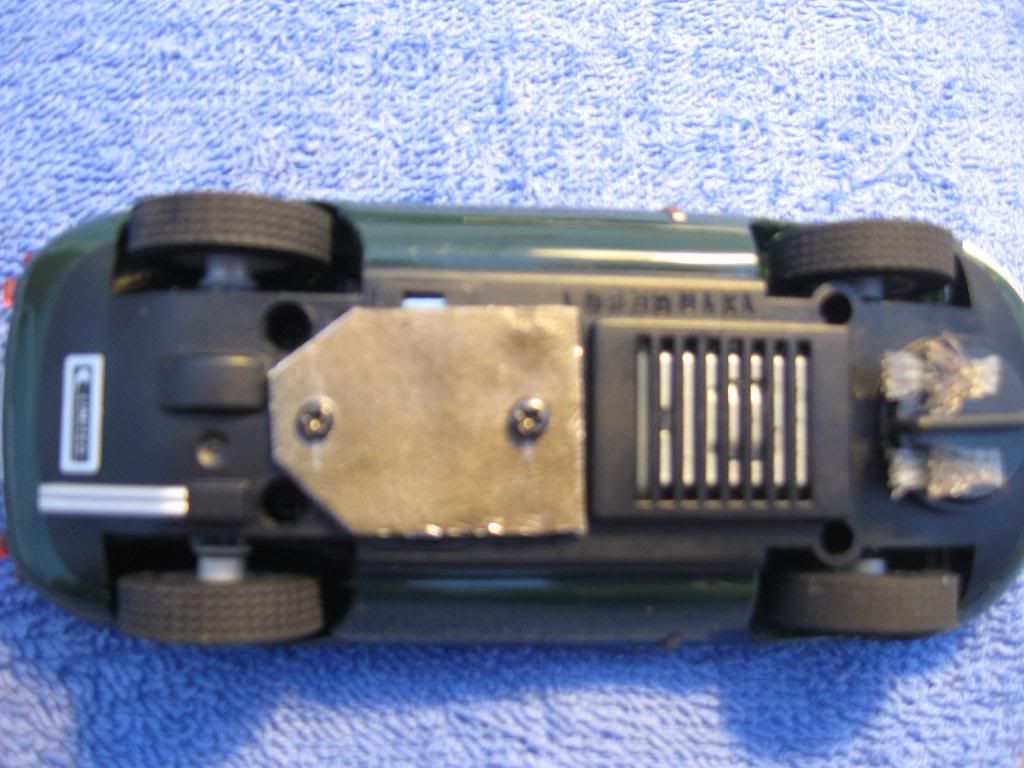 Using a pin vice I drilled a hole between the drive shaft bush and the crown wheel and simply used the hole for mounting in the display case .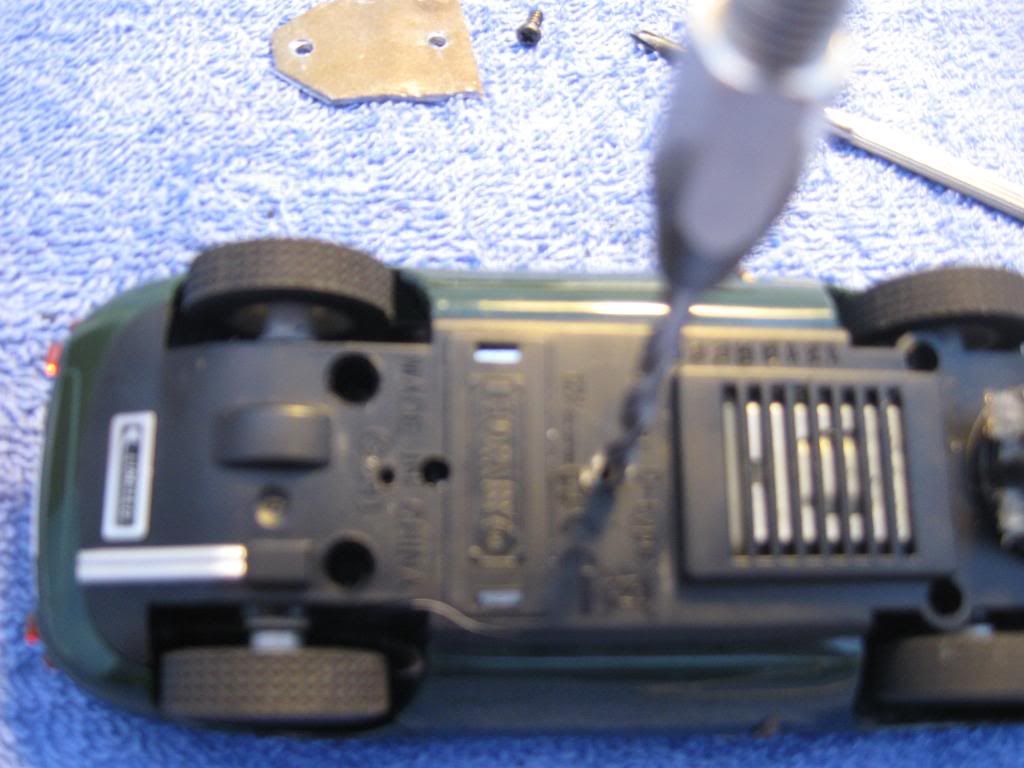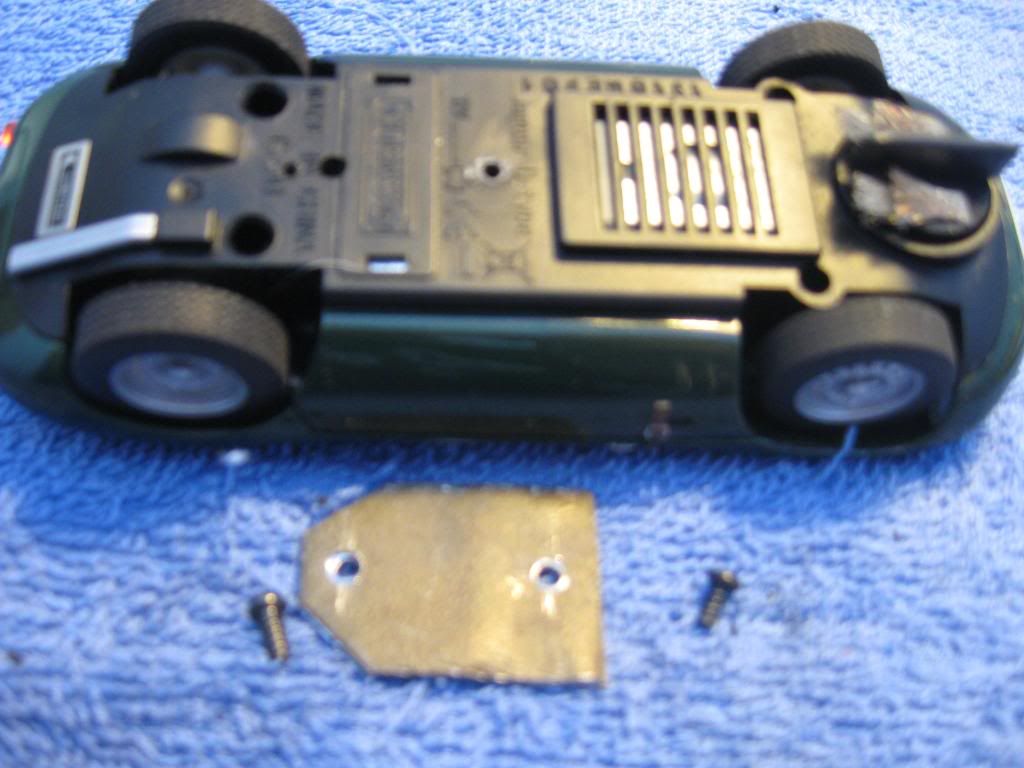 Now I have managed to add the weight without spoiling the car with glue and also , this is the best part , I can change the car from magnet racer to board racer by undoing 2 screws .
How good is that !!!!!!
Paul