One of the problems with the Revell Monogram cars currently available is that they are greatly over geared for use on small to medium tracks. ie up to 35 meters or so, depending on the technicality. I have touched on this in another place but the solution, which by the way works, was to introduce an idler gear. Having spoken with some fellow racers in recent time it appears the most effective and simplest solution is to shift the drive end of the motor into mesh with the spur gear, and it is a lot simpler than it sounds.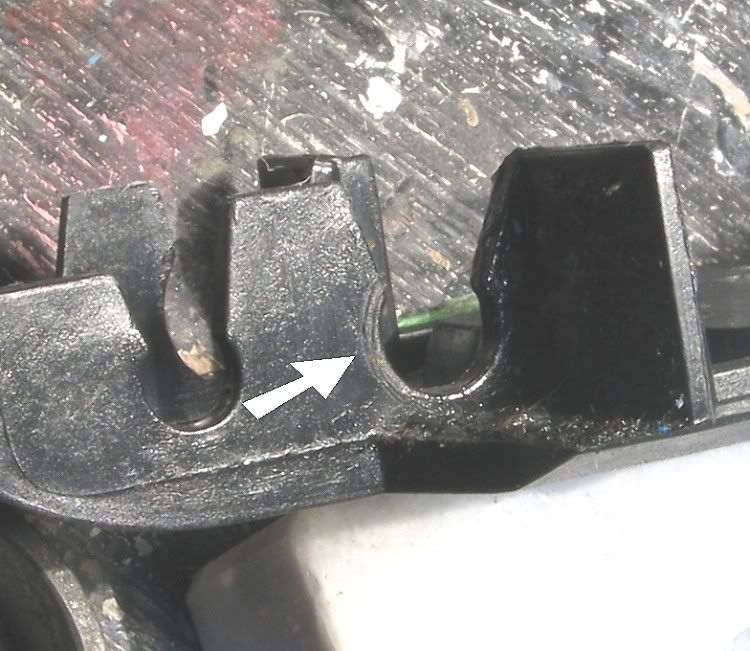 First up is to select the ratio you want to achieve and choose the pinion best suited to achieve this, In this case and because of the motor speed and the track the model will be racing on, I have chosen a 6.5 dia. 11z pinion from Slot.it. This will achieve a reduction of 3.36 : 1 using the original spur gear. A 12z pinion would achieve a 3.08 : 1 ratio for bigger tracks. This was installed on the motor and the motor refitted. The remaining gap between the two gears was measured to determine the amount of mesh to adjust. Once decided, the amount to be cut has to be marked on the plastic of the motor mount. This I did by holding a piece of brass tube against the mount and the scoring a mark with the tip of a modellers knife.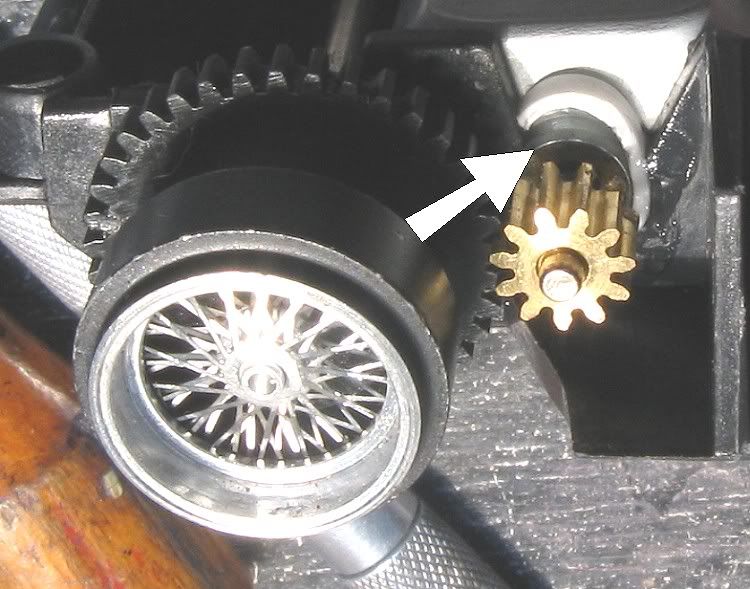 Once marked, the excess was trimmed off with a sharp blade. It could also have been as easily removed with a dremel bit. The motor was refitted to determine any fine trimming for a good mesh. This was done and it was time to fix the motor. The motor was placed in its mount and a sliver of 1.0 m.m. plastic was trimmed and inserted into the gap between the motor and the front of the mount. Once in place I applied superglue with the tip of a modelling knife and worked it into the joint without getting it on the motor itself. Once set the pig tail of surplus plastic was trimmed off, the gears bedded in for two minutes with some Tamiya fine polish, washed off and lubed with Vaseline.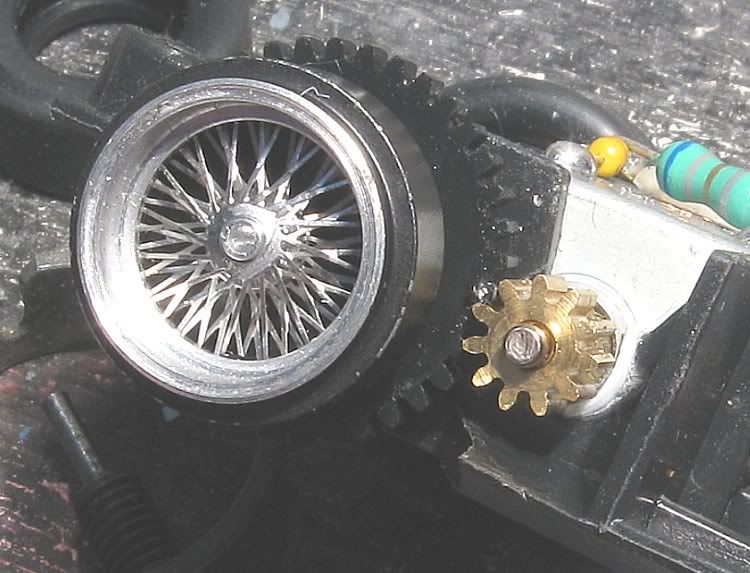 Widening the mount draws the motor closer to the rear axle but it won't actually touch it. The fact that it is now at a very slight angle doesn't seem to bother it either, especially after bedding in. Another approach would be to cut a slice from the front edge of the end bell mount. This would achieve the same effect as moving the drive end but in this case you will be moving the motor away from the axle instead of towards it. The only thing to check is that there is going to be space between the motor and the drivers tray.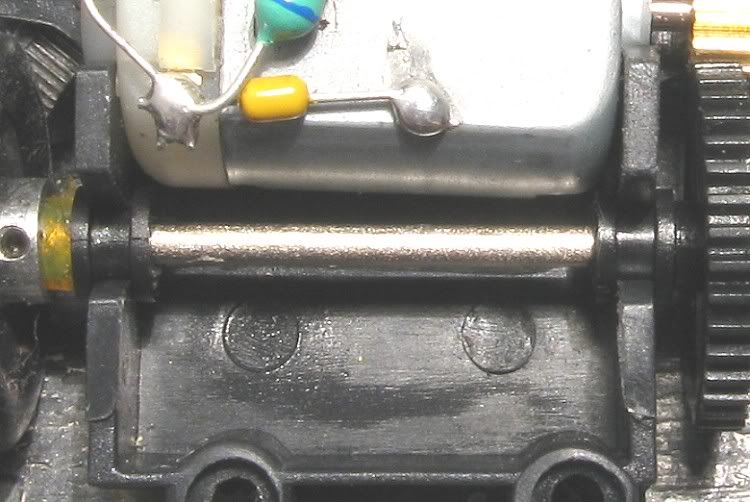 Try it some time