.
.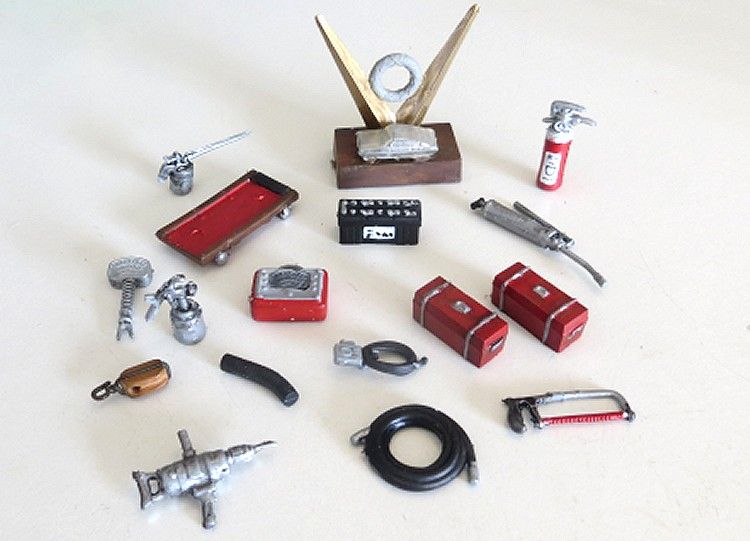 Whereas the focal point for young and old about the hobby is the actual racing of the car, it has to be said for some of the minor groups of the hobby the focus is more upon collecting and presentation. The collector no doubt will fill their IKEA bookshelves with themes, livery or era related model, ..or a bit of everything.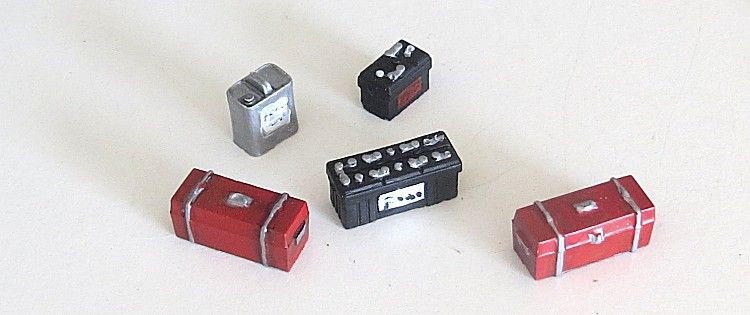 Batteries, toolboxes and a can

There are those too who focus on the presentation and creating dioramas of various sizes right up to full track landscaping which includes buildings, trees and landscaping features. Different age groups will garnish their track with figures and accessories from different eras, depending on their needs.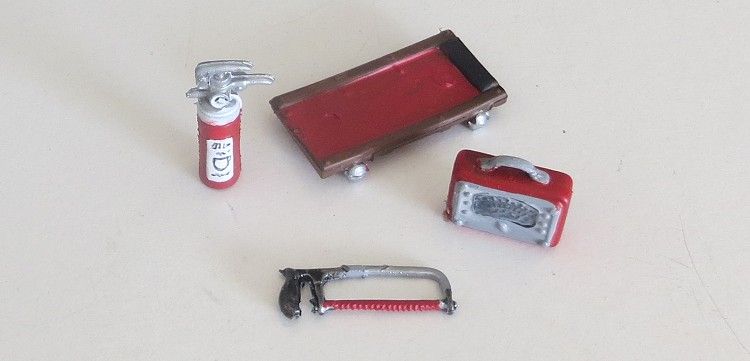 Creeper, 'SUN' tuner, hacksaw and fire extinguisher.

Whereas it is fairly simple, for a price, to collect modern scale buildings the further you go back in time the harder it gets to find age specific buildings and figures at the right price. It is even harder to get hold of those accessories which will just finish the track off nicely; things like signs, hand tools, tool kits and various other pieces





Grease gun, drill, spraygun and spray can

But a close scan of some of the on line auction houses will reveal tucked away in obscure places, some of the elusive items.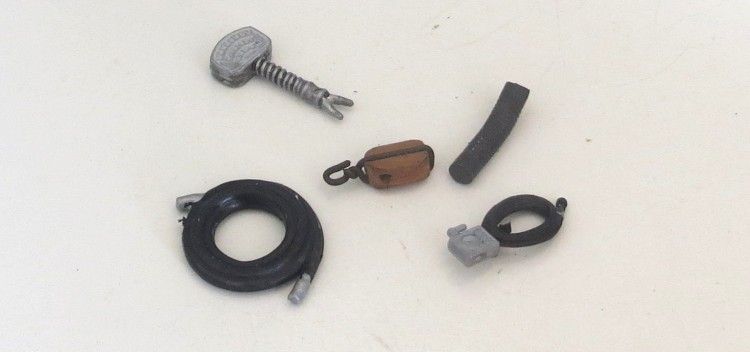 Various hoses and a tackle block

Fortunately, from time to time, I have people offer me various slotcar related items, from ex racers to collectors; and whereas the focus is on the models, now and then there is a cache of track accessories from the sixties and seventies.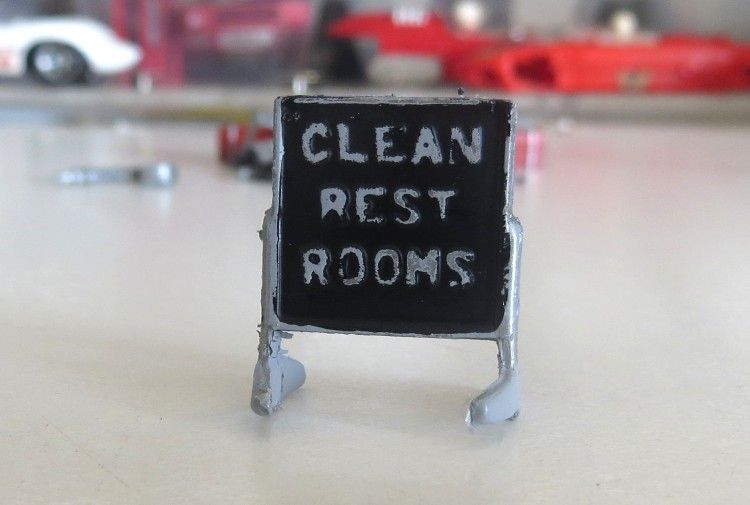 Free standing sign

The pictures here are some of the objects I have found amongst the dross of a scrapyard lot. Non of the items were painted and I have to say they spent a couple of years tucked away in one of my spares draws,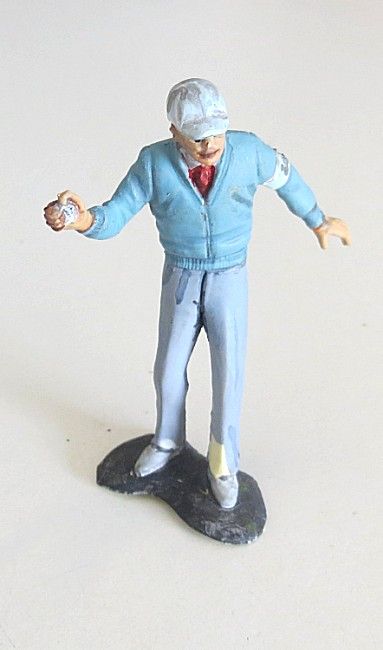 A series of what I believe to be Strombecker figures

Having finished several projects and looking round for something a bit different I decided to give it a shot. I read a couple of on line articles regarding painting models and I decided to have a go at painting them.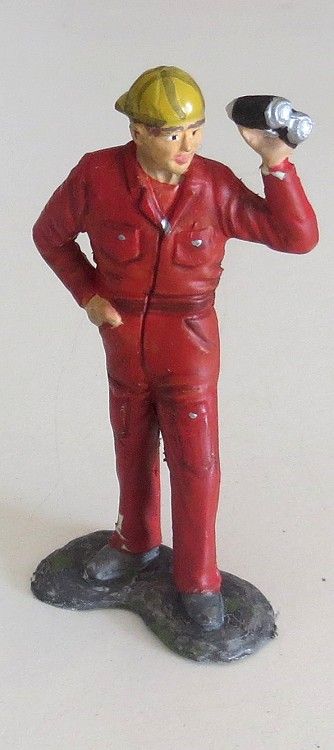 I have to admit I wasn't too anal about the painted detail but I have applied enough paint to give the models some extra life. A search of some of the hobby painting sites will tell you all you need to give your accessories a bit more detail.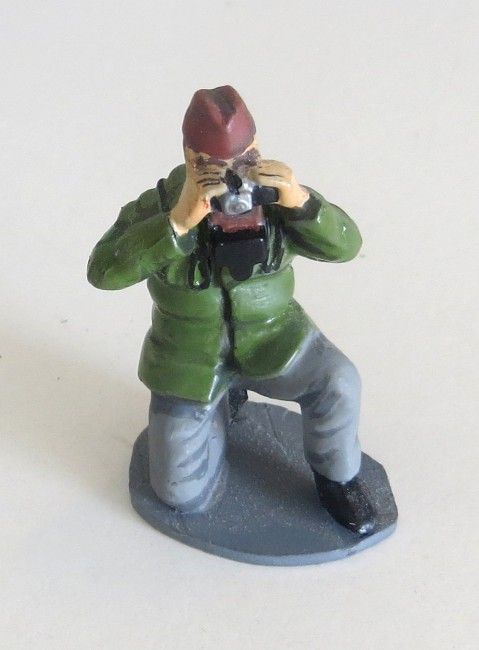 Airfix figure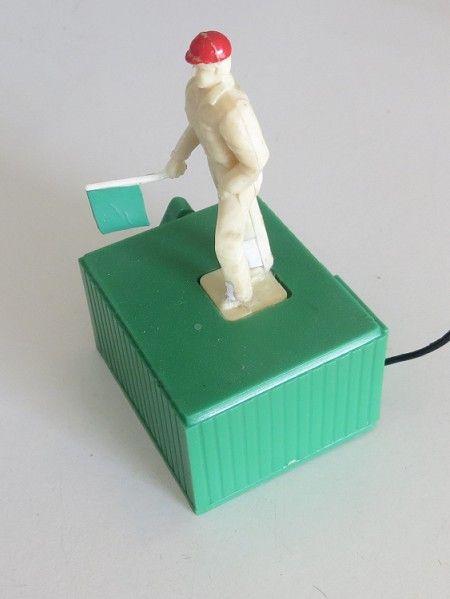 Strombecker electric start marshall with waving flag arm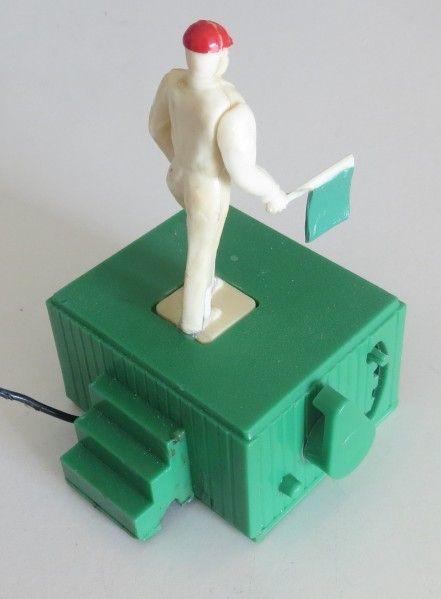 Time delay adjuster mechanism